Accounting has never been easier. Save time and costs with the Sofco Online accounting system.
The Sofco Online accounting system is already available from € 12 per month.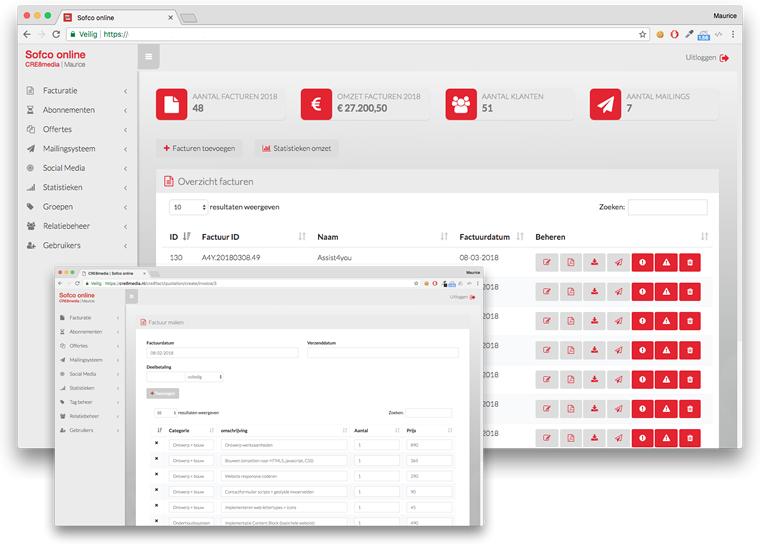 Sofco Online accounting system
Cloud computing
Access from your pc, tablet or smartphone to your accounting, your invoicing and sales statistics, for you and your accountant.
Overview on your finances
View at any time statistics and keep track of your turnover, the expected turnover and keep grip on your expenses.
Get fast online payments
Offer your customers the convenience of paying online. Sofco Online software is linked to your Mollie account.
Creditnot's invoices, and quotes in your corporate identity
Submit your invoices, credit notes and quotes in your own style.
User-friendly search tools
Sofco Online offers a convenient search and sort function so you can work quickly and efficiently.
Benefits
You will save a lot of time and money
You save your accountant a lot of time
You have a helicopter view about your company
You can easier make strategic choices
You have more control over your debtors
You have more time left for things you love to do
View the frequently-asked-questions
Solutions for freelancers