Brochure
Information about Sofco and its products and services
Browse through our brochure online and discover what Sofco can offer your company. The brochure can also be ordered via the contact form on this website.
You can also download our brochure via the button below.
Download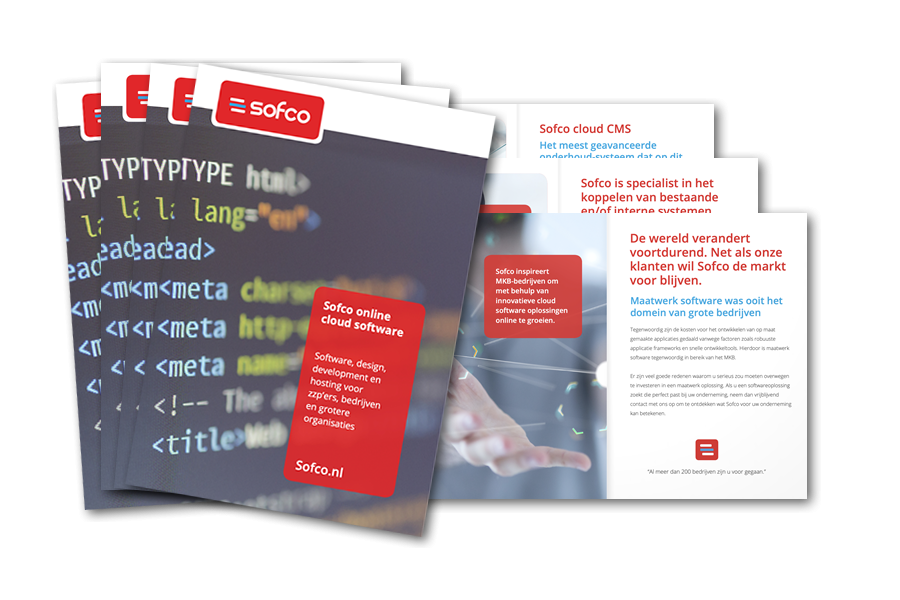 View our digital brochure
Read our brochure (Dutch) about our services and products such as Sofco CMS, Sofco Online and Sofco Hosting. Click on the image to the right to open our digital brochure.