Get to know KLEKSI
Document, digitize and publish your collection(s) with KLEKSI
KLEKSI is a web-based collection management system and has been developed for curators and collection managers of museums, heritage institutions and cultural-historical associations who want to digitize their collection in an easy and flexible way.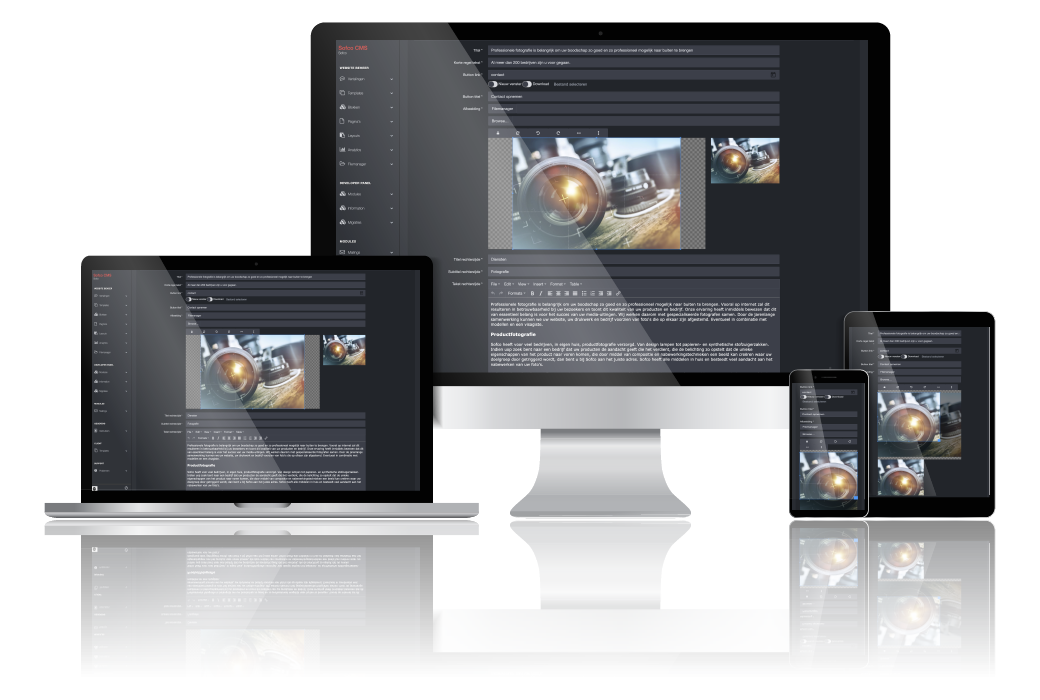 Manage your collection(s) via desktop, laptop, tablet or smartphone
KLEKSI is responsive and adapts to any type of device regardless of its resolution. You can manage your collection wherever you are and whenever you want. You only need an internet connection. Take photos with your smartphone and put them directly into your collection. Do you work with professional photo equipment? Then manage your collection just as easily via a laptop or desktop computer.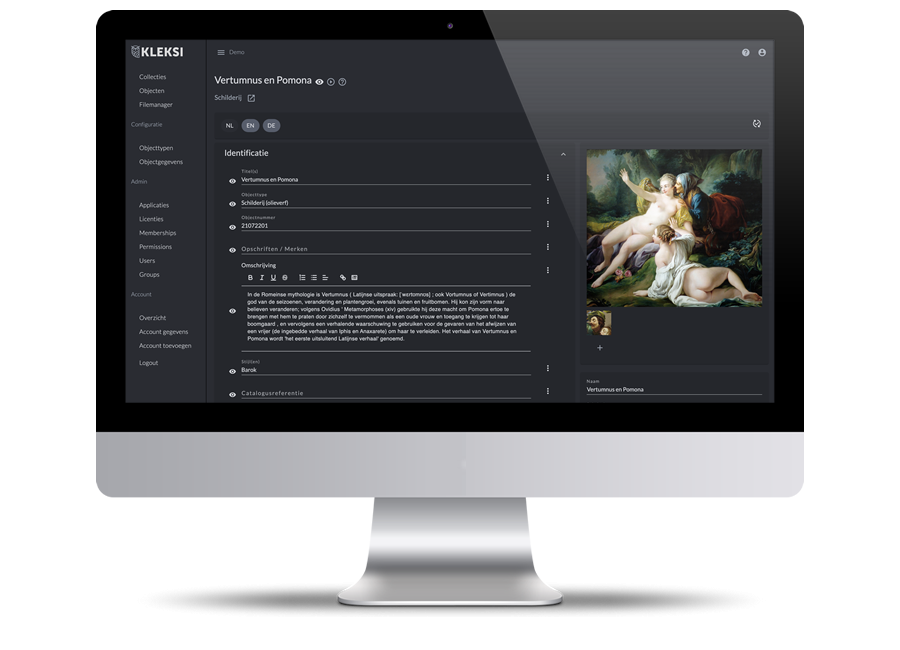 Advanced zoom function
With KLEKSI you can publish large and detailed images on your website. If you upload high-resolution images in KLEKSI, it is possible to zoom in so far that the paint strokes and sometimes even the pigment particles in the paint become visible. With the zoom function of KLEKSI you can quickly zoom in on huge images because the images are divided into squares on the fly. It works much like Google Maps. This technique benefits the loading time and user experience of visitors on your website.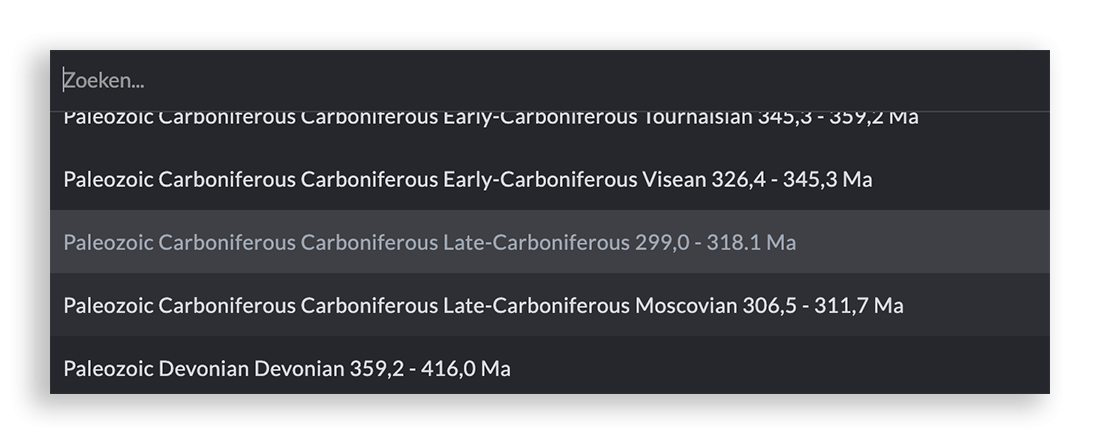 KLEKSI is equipped with an advanced search functionality based on 'Elasticsearch'
Elasticsearch stores, searches and analyzes large amounts of data quickly, in near real-time. You will receive the results found in milliseconds. Elasticsearch responds quickly because instead of searching directly in the text, it searches an optimized database. Specially developed for websites with huge amounts of data (such as Facebook, Amazon, Bol.com or Netflix) where someone needs to be able to request the results quickly and easily. KLEKSI and the frontend for your visitors are equipped with Elasticsearch for a pleasant user experience.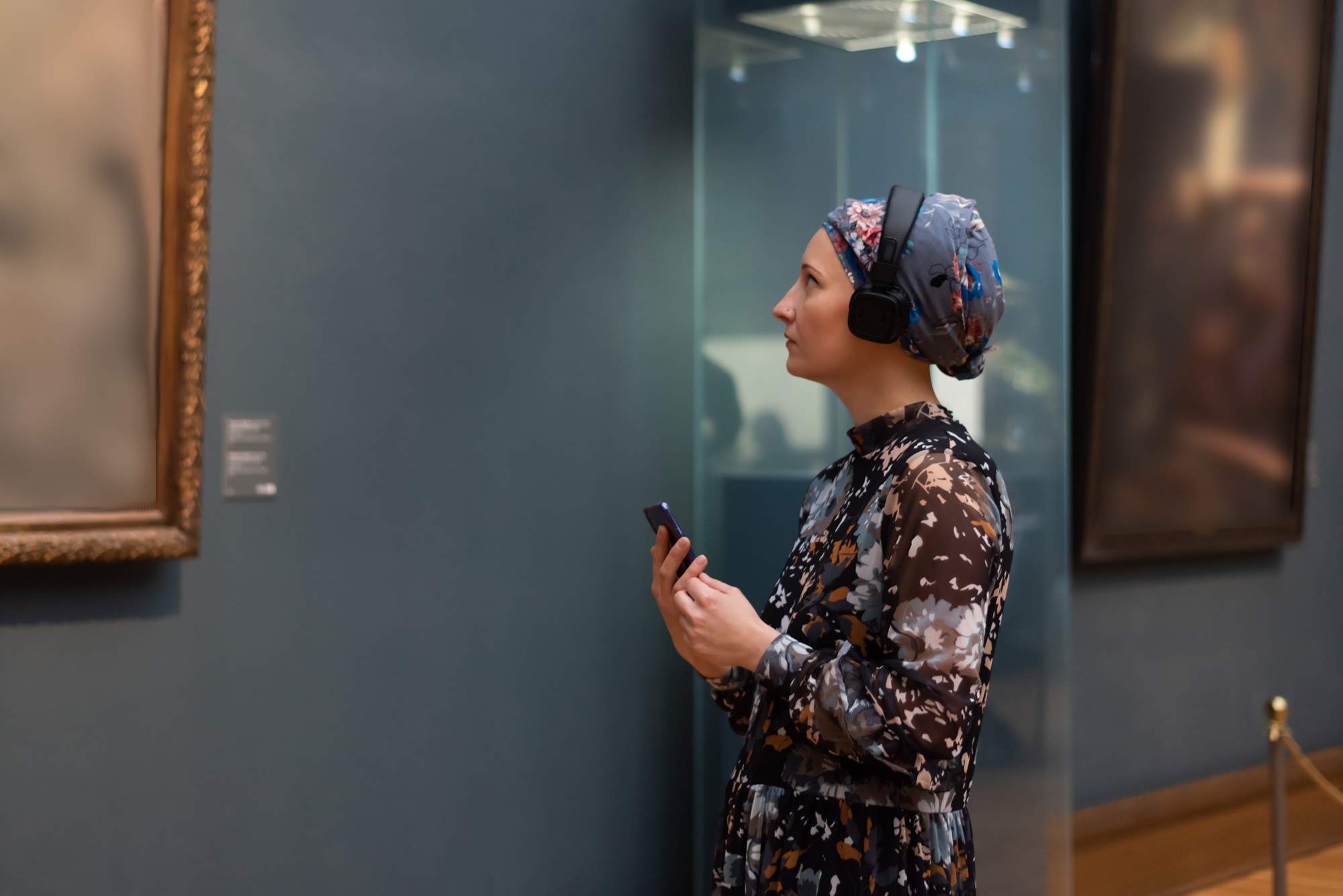 Inform visitors digitally within your museum
With KLEKSI you can use QR codes, which KLEKSI automatically generates for you, to inform visitors about your objects. This creates an extra revenue model for your museum, association or exhibition. Visitors who scan a QR code are automatically redirected to the page where more information about the object is listed. Place or hang the QR code next to the object and your visitors can retrieve information about the object in question with any smartphone.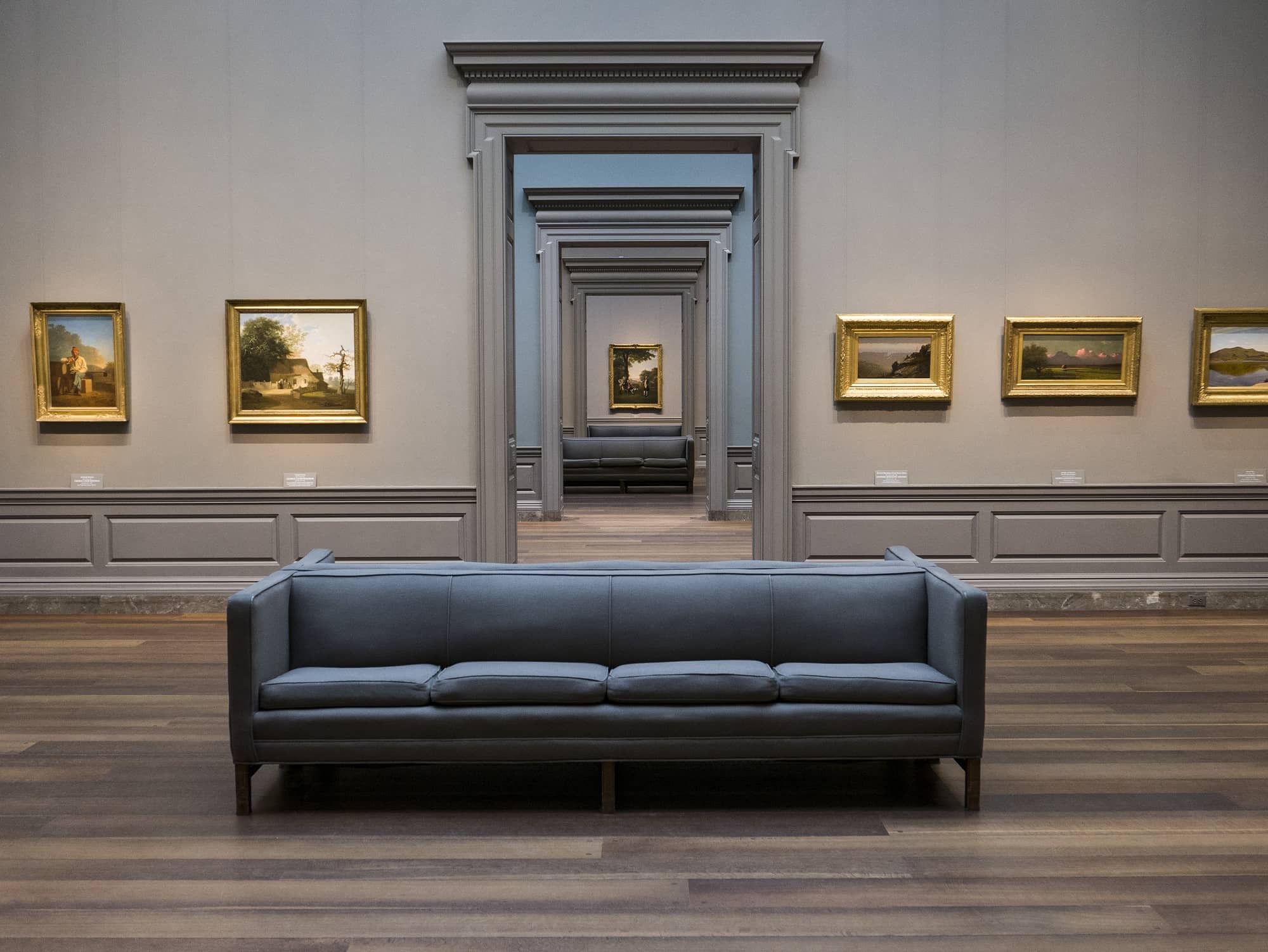 Advantages of KLEKSI
KLEKSI is more than just managing your collection...
View the benefits below:
KLEKSI is flexible, you decide how you want to digitize your collection.
KLEKSI is fast and compatible with every (modern) browser.
KLEKSI is user-friendly and makes managing your collection very easy.
KLEKSI is web-based, so you can also work on your collection at home.
KLEKSI offers a functional interface for the professional presentation of your collection.
KLEKSI has developed an extensive search function for your visitors.
KLEKSI informs visitors of your museum or exhibition via a QR code.
KLEKSI is multilingual, more than one in 3 museum visitors comes from abroad.
KLEKSI is accessible to people with disabilities.
KLEKSI is available 24/7 via desktop, laptop, tablet and smartphone.
KLEKSI is continuously being developed, so you never have an outdated system.
KLEKSI offers the possibility to create additional accounts for your colleagues yourself.
KLEKSI offers the possibility to manage an unlimited number of collections.
Do you have any questions? Contact us.
Are you convinced and do you want to start using KLEKSI to manage your collection(s)? Or do you have any questions?
We are here to help you. Talk to an expert today.
Visit the KLEKSI website
Contact