No time for promoting your company online or for keeping track of your administration? Save time and costs with Sofco Online.
Sofco Online is already available from €9 per month.
Sofco Online packages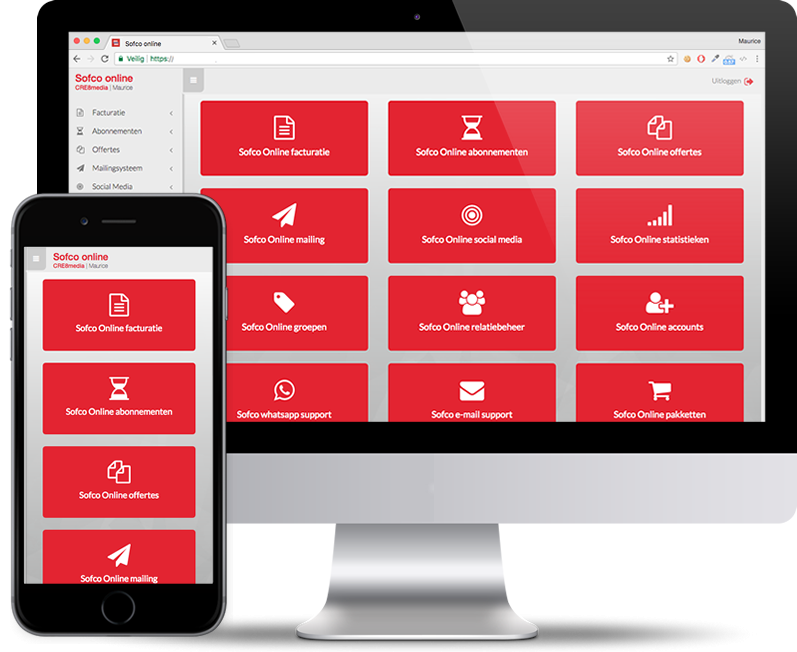 Sofco Online freelancer products
Cloud computing
You have 24/7 access to your Sofco Online products. From your PC, tablet or smartphone..
Save time
Sofco Online is easy and saves money. No more wasting time, no more logging into multiple accounts.
Save money
Save money on external companies that manage your online business.
You have control
Control your online business from one place.
Support and service
We have a professional team that is ready to help you. So all your questions will be answered fast.
Sofco Online producten